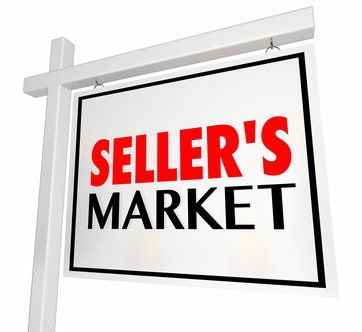 As a licensed Realtor in Colorado Springs since January 2000, I've sold 100's of homes in El Paso and Teller Counties, and I've seen my share of real estate markets.
The Early 2000's
In the early 2000's the market was bustling. New homes were flying off the shelves, but prices were affordable. How one marketed a home to find a buyer was important because getting homes sold took the right amount of marketing in the right places.
Once a contract was received, working with home sellers and buyers took the art of negotiation to get a win-win situation to get both parties to the closing table.
The Foreclosure BOOM!
In 2008 the collapse of AIG brought about the foreclosure boom and short sales. Negotiating with banks to accept less than what was owed them was a test of patience and determination as it could and did take countless months to get properties closed.
Home sellers didn't have a lot of choice or negotiation power and many had to have patience while their financial future was decided by the bank.
During that same time, I worked with banks to sell foreclosed properties. This experience supported my theory that large corporations are full of waste as they accepted ridiculous prices for homes that pushed the price of homes down in many neighborhoods and sometimes for no good reason.
It didn't matter what I told the them was the right price, they knew better.
Homeowners during this period, whose homes were worth less than what they owed and who didn't qualify for short sales, were disappointed to have to stay put.
The Housing Shortage
In today's market with a short supply of homes for sale and a large number of buyers in the market we are seeing home prices sky rocket. It's what we call a "seller's market." A house I sold recently had 11 offers in one day and sold for $20,000 over the asking price. The highest offer was actually $25,250 over the asking price.
I know you are thinking, so why didn't you take the highest offer?
We didn't take the highest offer because when we reviewed all 11 offers, the difference between the highest offer and the offer that was accepted was about $400. Yes, the higher offer would have net the seller $400 more.
BUT, if the house didn't appraise for the amount offered, the offer that was accepted would net the seller $2000 more.
The Devil is in the Details
You see, in an offer to buy your home there are many contract details and events that can affect the final outcome.
Everything from the kind of loan the buyer is getting, to the day they want to close vs the day you want to close, where you will live if those dates are not inline, which party is paying for certain fees, the issues identified during home inspection, earnest money issues, issues that come up during the title review or survey can all affect the final outcome and the amount of money you net from the sale of your home and the amount of stress you may endure.
Why You Need a Realtor in Today's Market
Today, even though homes in the lower price ranges are selling in a day or two, you need a Realtor more than ever. In today's market, working with a Realtor is less about the Realtor finding a buyer for your home, then it is about having an experienced Realtor who can best counsel you and help you navigate the sea of paperwork and choices you will make with the sale of your home.
Remember the house I sold for $20,000 over asking price? When I walked through the house with the seller, she said, "And we'll clear off this table for your marketing materials."
I said, "I'll be perfectly honest with you, in today's market, and at your price point, there is no reason to do marketing materials. If your house is still on the market in 10 days, then I'll do marketing materials, but your house won't be on the market more than a day or two." And I was correct. It went on the market Sunday and was under contract on Monday.
Now, all that being said, I do have a marketing strategy and we do have to market higher priced homes. But lower priced homes are selling very quickly.
In this market, selling a home has as many challenges as the foreclosure market.
Pricing your home so that it sells quickly and appraises for the offered amount takes research and analysis of comparable home sales.
Knowing how to choose an offer from the many received takes knowledge and understanding of Colorado and Federal laws, the Colorado Contract to Buy and Sell and the nuances of negotiating the contingencies of the contract.
Understanding how to handle the sale if your home doesn't appraise requiries an upfront plan so you don't lose thousands of dollars.
And perhaps the most important part of selling your home is figuring out the timing of selling your home in relation to buying a new one. Which comes first, the chicken or the egg? An experienced Realtor will be able to help you through all of the details.
Have a question about selling your home or any of the information in this article? Call Donna Campanelli today… 719-660-8589.