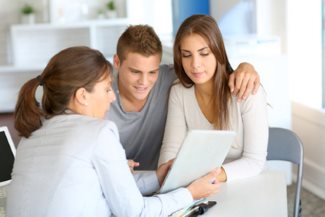 When you are looking to buy a home in Colorado Springs, Woodland Park or any of the El Paso or Teller County communities you need to know who the Realtor you are speaking to represents because while it might seem like a harmless conversation to you, if the Realtor represents the seller they are obligated to tell the seller anything you say that could improve the seller's negotiating position.
Different States have different laws that control the way Real Estate Agents are allowed to work with buyers and sellers. In Colorado, there are three ways for a Real Estate Agent to work:
Seller's Agent
A seller's agent represents the home seller. They may assist you as the home buyer, but they do not represent you and must place the interest of the home seller first. You should not tell the seller's agent anything you would not want the seller to know because the seller's agent must disclose any material information they learn from you to the seller.
Buyer's Agent
A buyer's agent represents you, the buyer, during the home buying process. When you hire an agent to represent you in a Buyer Agent capacity the agent has a fiduciary responsibility to represent only your best interests in all aspects of the home buying transaction.
Transaction Broker
A transaction broker does not represent either the buyer or the seller. They work with both ethically and honestly but they are required to share any material information learned from one party with the other party.
The big difference between a Buyer's Agent and a Transaction Broker is that a Transaction Broker cannot say or do anything that would hurt the seller's position and they cannot say or do anything to hurt your position. For instance, if you are out looking at homes and you ask the agent showing you properties (in a transaction broker capacity) if they think the house is over priced, the agent cannot give you their opinion because it would negatively impact the seller. A buyer's agent on the other hand can give you their opinion and can also pull and analyze data to help you make a good offer on a property.
Before you go out looking at homes, be sure to hire a Realtor to represent you. A buyer's agent is typically paid by the seller or listing brokerage company so in ninety-nine percent of all cases it costs you nothing to be represented. And, it is the best way to ensure that your best interests are being looked after.